Welcome!
Welcome to the Town of Bennington's official web site! We will provide you with the information you need on our community, its services, departments and their hours of operation. You'll also find all the information you need to communicate with the town official that can best answer your questions.
'Like' us on Facebook - Town of Bennington, NH - Municipal
NOTICE OF OFFICE CLOSURE

The Bennington Town Hall will be closed from
Friday, November 9th through Monday, November 12th for maintenance.
As a result, the TOWN CLERK'S OFFICE will be CLOSED on Saturday, November 10th.
The Police Station will remain accessible and open to the public.
The Town of Bennington is selling this Xerox CopyCentre C123. Machine does duplex copying, stapling, and has trays for regular size, legal size, and 11 x 17" paper. Machine is sold as is. Buyer is responsible for pick up.

Machine can be viewed as is by appointment. Please submit sealed bid marked "Photocopier" to the Town of Bennington by 4:00 p.m. on October 10, 2018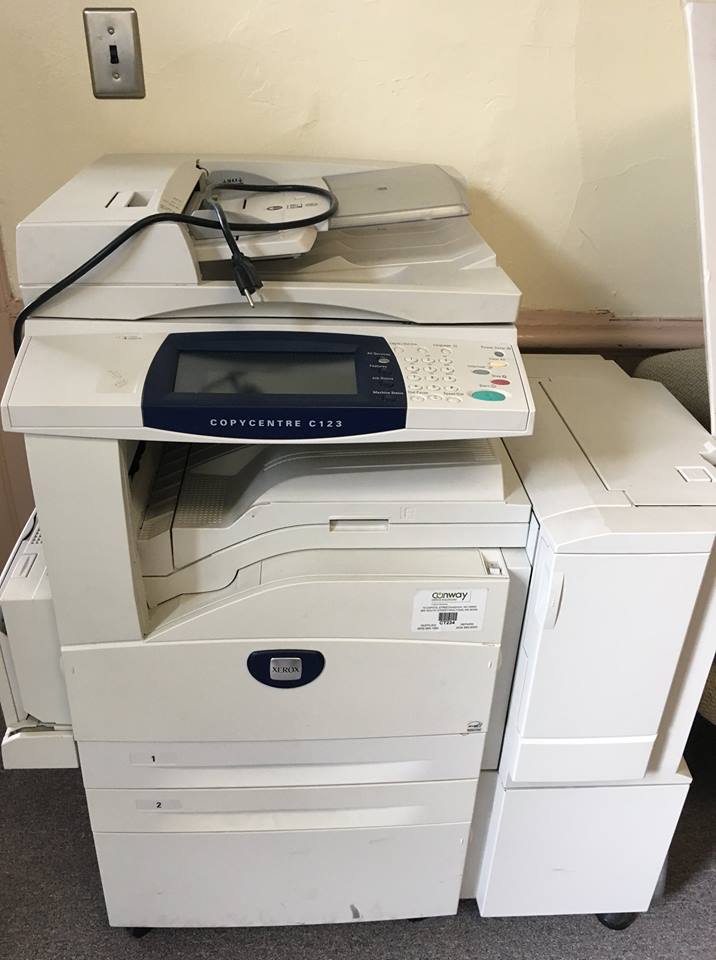 Street Lights
Through the streetlight conversion process we learned there were several fixtures in Town that had become inoperable prior to replacement. The Town is billed per fixture - regardless if they are working or not. Please help us maximize your tax dollars and notify us of any outages you notice or report them directly to Eversourse at https://www.eversource.com/wmeco/wms/streetlight.aspx?nl=slr
Town Reports for 2017
click here to access the digital format.
Hard copies are available at the Town Hall, Transfer Station, and Library.
Looking for Town Tax Maps? Click here
You can now request vital records (birth, death & marriage certificates), register your dogs & vehicles online!
Click the buttons above.

The Town has switched vendors for our online property tax & utility payments. Customer pays the convenience fee.
You can still utilize this online payment site to check balances or if your mortgage company has paid your taxes.
Please contact Kristie LaPlante if you have any questions or if you need assistance completing your transaction.