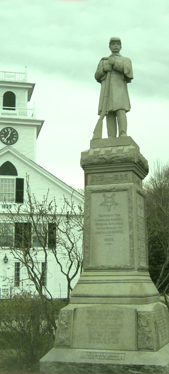 Welcome!
Welcome to the Town of Bennington's official web site! We will provide you with the information you need on our community, its services, departments and their hours of operation. You'll also find all the information you need to communicate with the town official that can best answer your questions.
Announcements
---
Public Hearing to Ratify March 16th Elections
Notice is hereby given that the Town of Bennington will hold a Public Hearing on Wednesday, June 21, 2017 at the Bennington Town Office, 7 School Street Bennington, NH at 7:00 p.m. to receive public input on legalizing, ratifying, and confirming the actions taken at the March 16, 2017 Town elections and meeting. The public is encouraged to attend.
---
State of NH Low and Moderate Income Homeowners Property Tax Relief Program
Click HERE to go to the State of NH Low and Moderate Program webpage.
---
** Effective June 14th the Transfer Station Wednesday hours
of operation will be extended to 6:00 p.m. **
The new hours of operation will be:
Wednesday 1:00 p.m. to 6:00 p.m.
Saturday 10:00 a.m. to 4:00 p.m.
Sunday 10:00 a.m. to 4:00 p.m.
---
EMPLOYMENT OPPORTUNITIES
Applications will be accepted until the position is filled.
Heavy Equipment Operator (posted 6/13/17)
---